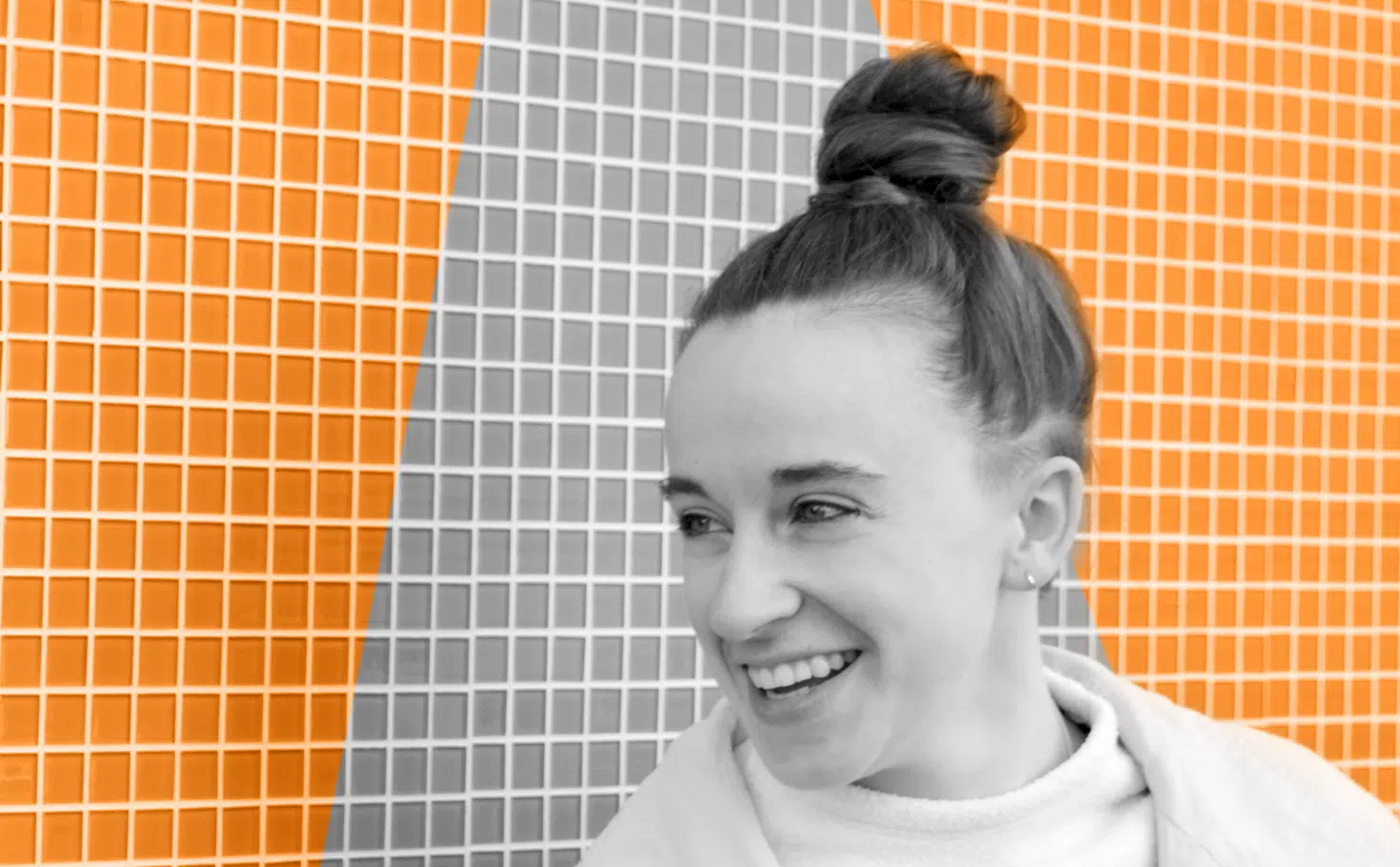 Deep dive into the creative world of Noëllie, Artistic Director at Diabeloop
Her main mission? Being all ears to anyone who wants to tell a story and paint a picture of it.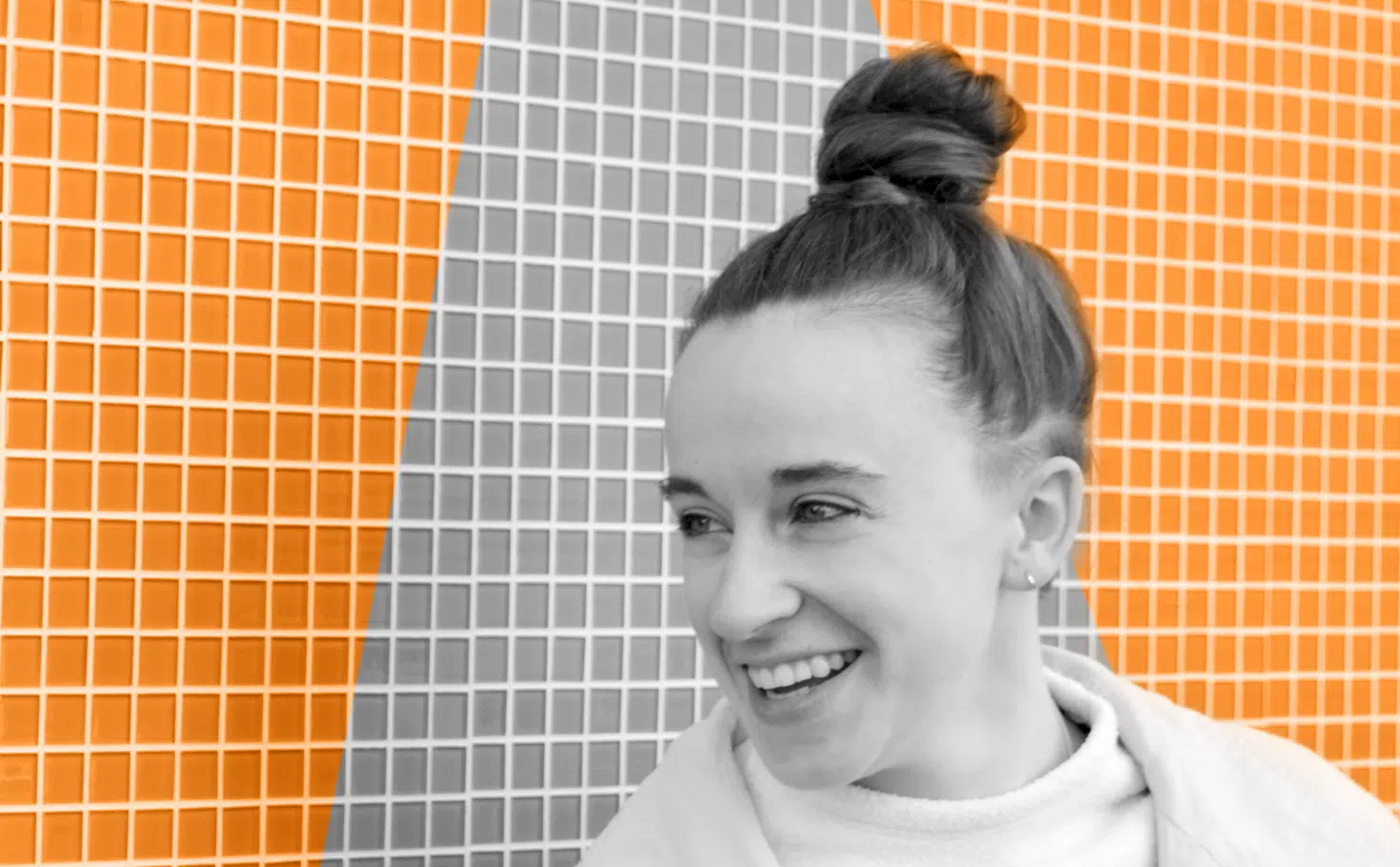 Diabeloop: Could you please tell us about your journey at Diabeloop? 
Noëllie: I joined Diabeloop almost 4 years ago. Initially, I had been hired as a web designer. But, the scope of my job evolved quite quickly towards global graphic design, with a more strategic dimension.  Now, as an Artistic Director, I am focused on identity creation and visual brand design, with the mission to keep a consistent perspective, in addition to my more operational actions. 
Diabeloop: What's your professional background? 
Noëllie: I was a freelance graphic designer, in France and abroad. But I realized that working alone was not my favorite thing. From my perspective, sometimes we need to be supported by a team, especially at the beginning of a career. 
Diabeloop: Being an Artistic Director, what does it mean? And, at Diabeloop, what's your role? 
Noëllie: Technically, it means being all ears to someone who wants to tell a story and be creative and find ways to translate this story visually. If I had to sum it up, I would say that I ensure Diabeloop brand consistency over all our touchpoints and materials. I also coordinate the work of a Digital Graphic Designer. 
Diabeloop: To be a successful Artistic Director, what do you need from yourself and from others? 
Noëllie: I need to be use-oriented at all times and ask myself "How is the material intended to be used and seen?". I also have to consider the diversity of stakeholders, the project's initiators are not often the final target audiences. I definitely need context (What are the objectives? Who are we addressing?..). Without any background and without the expected objectives in mind, I can only tell a story from my own perspective. And, sometimes it is not the right one. 
At Diabeloop, we are speaking both to people living with diabetes who need to be understood and well-addressed, and healthcare professionals for whom we need to be accurate. At the same time, we want to drive a positive and impactful message and we must be compliant with regulatory requirements. Creativity, adaptability and flexibility are the keys to make it all work together and trigger impact. In orbit of all that, I need to be fed with content, inspirations and ideas permanently. The basis is written but it continues to be written! 
Diabeloop: Overall, what are your creative inspiration sources?  
Noëllie: For me, inspiration comes from everything in everyday life: from the packaging of the cheese you're eating, to tattoo artists you check on social media, to the latest big campaign you can see in 4/3 in the metro.
Creative people have to keep their eyes open and observe. We are constantly exposed, without really realizing it.  
Diabeloop: What do you like most about your job? Can you give us specific projects as examples? 
Noëllie: Being an Artistic Director integrated into a company is a tremendous opportunity to build a lot of different things internally. I have everyone's knowledge close at hand. I can link the work and the expertise of many different teams, make it consistent and find a visual consensus. I also have the possibility to gather people to co-build some projects. Having an embedded design studio is super engaging. 
In terms of projects/realizations, I really enjoyed the shooting of our Live Without Interruption campaign (2021). We imagined the whole story, we decided what we wanted before being supported for the realization. We saw everything that was happening backstage. In visual communication as a consumer, we always see the finished picture. But, organizing what's behind the scenes and understanding the cogs of it is the best… It was amazing! 
Generally, new projects motivate me in all aspects. We often have to react quickly. Sometimes we organize creative workshops to name projects. By participating in them, I contribute to writing the story from the beginning. For example, a logo standing alone does not make sense. A visual identity is efficient only when it is complete. 
Diabeloop: Tell us more about your biggest challenge!  
Noëllie: Usually, the medical field is not really appealing. In the diabetes field particularly, people are already living with a chronic condition. If they are only exposed to visually alarmist contents, it will not empower them… 
Contributing to energizing the medical visual world is one of the main challenges. Visuals are a vector that calls to emotions, in addition to verbal communication. To conclude, I agree with the very popular expression "a picture is worth a thousand words"! 
Diabeloop: Who are your favorite artists? 

 
Noëllie: Wooow, this is a difficult exercise. I am an artist lover. But, ok, here are some: 
Diabeloop: From your perspective, what are the qualities required to be a great Artistic Director? 
Noëllie: To me, the right recipe is the following: 
→ Considering people, 
→ Assuming/defending creative bias, 
→ Finding the right balance between guiding the designers and letting them express themselves 
→ Trying to think outside the box. A basis exists and there are a thousand and one ways to bounce around it. 
Diabeloop: Any advice/recommendations for your (internal) clients? 
Noëllie: You can be the greatest communicator but not drive the message correctly and you will be quickly forgotten. You can be one of the worst communicators but deliver the message very well and it will ensure your credibility. The objective is still to be the most brilliant both in terms of content and form. My "clients" give me something objective. I need to know the expected goals and via what means the message will be delivered. 
It will help me give strength and impact to the project. My role of AD is to foster binder, to get everything to be consistent to speak with one big voice. 
Diabeloop: We heard that during your free-time you do "silk-screen printing". Can you give us more details? 
Noëllie: Actually, not only during my spare time. I mean, I was an entrepreneur in that area until recently, next to my job at Diabeloop. I do screen-printing and engraving: two handmade artistic printing techniques I really love. There are two main dimensions to what I do. On the one hand, communicating on my own in a more artistic way , inspired by my personal experiences. On the other hand, setting to music the projects of others in a more effective way. I am really passionate about that, so of course I continue to dedicate time to it. Next April, I will attend a creators' market in Nantes (France) and I will exhibit my creations there. Interested? Come and visit me! 
Diabeloop: One last thing to add? 
Noëllie: Sometimes the job of Artistic Director or designer is seen as full of constraints (in terms of content, time…). But we have the possibility to turn them into strengths. I would say, it's a kind of magic!