Diabeloop At ATTD 2023
Booth, live session, e-poster, advocacy support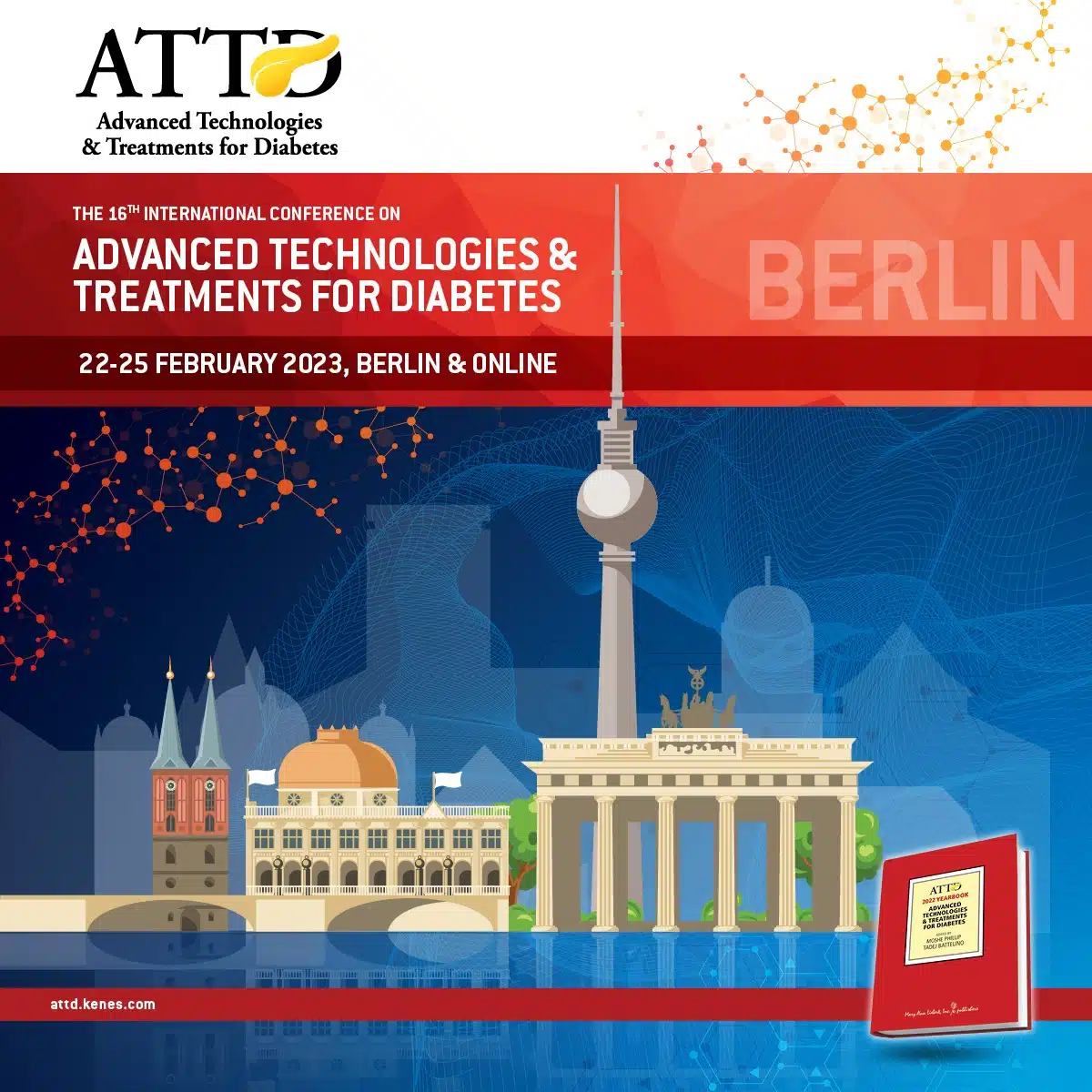 Diabeloop will again attend the 16th International Conference on Advanced Technologies & Treatments for Diabetes (ATTD) which takes place in Berlin this year. 
To meet with the Diabeloop team, know more about the company and discover the algorithm-based, automated insulin delivery solutions we develop, come and visit the Diabeloop corner, booth n°66 located in the Tech Fair area. 
On Friday 24th February, meet with our experts Erik Huneker, CEO and co-founder of Diabeloop and Prof. Pierre-Yves Benhamou, Chief Medical Officer at Diabeloop's live session focused on AID for Diabetes Management: "How to balance between automatization and personalization". 
More details: 
When? Fri, 24.02.2023 at 12:00 am

Where? Exhibition Area/Tech Fair
Earlier that day, Alice Adenis, one of our Data Scientists, will introduce "Real Life results of DBLG1 System in Europe". 
More details: 
When? Fri, 24.02.2023 at 9:16 am

Where? Hall M1
Diabeloop, one of the very first partners of #dedoc lab, renews its support to #dedoc voices program enabling diabetes advocates to attend scientific congresses, and report to the patients communities. We value the wealth of people with diabetes experiences and our commitment profoundly fuels our Diabeloop's initiatives. 
Last but not least, we just released the second episode of our podcast, Diabeloop Stories!
Are Type 1 and Type 2 diabetes really that different?
Dr Sophie Borot, French diabetologist, talks about her patients and the types of management they need.
Cécile Feracci, CCO of Diabeloop, explains how Diabeloop plans to adress people with Type 2.
Ken Tait, British patient advocate living with Type 2 diabetes, addresses stigma and inclusion in the Diabetes Online Community.
We can't wait to connect with you in Berlin and to share the highlights of the conference on our social media. Stay tuned!