For Delphine, Head of Legal here at Diabeloop, law is a link in the economic chain
The challenges of her role within Diabeloop, her life with diabetes and her vision of law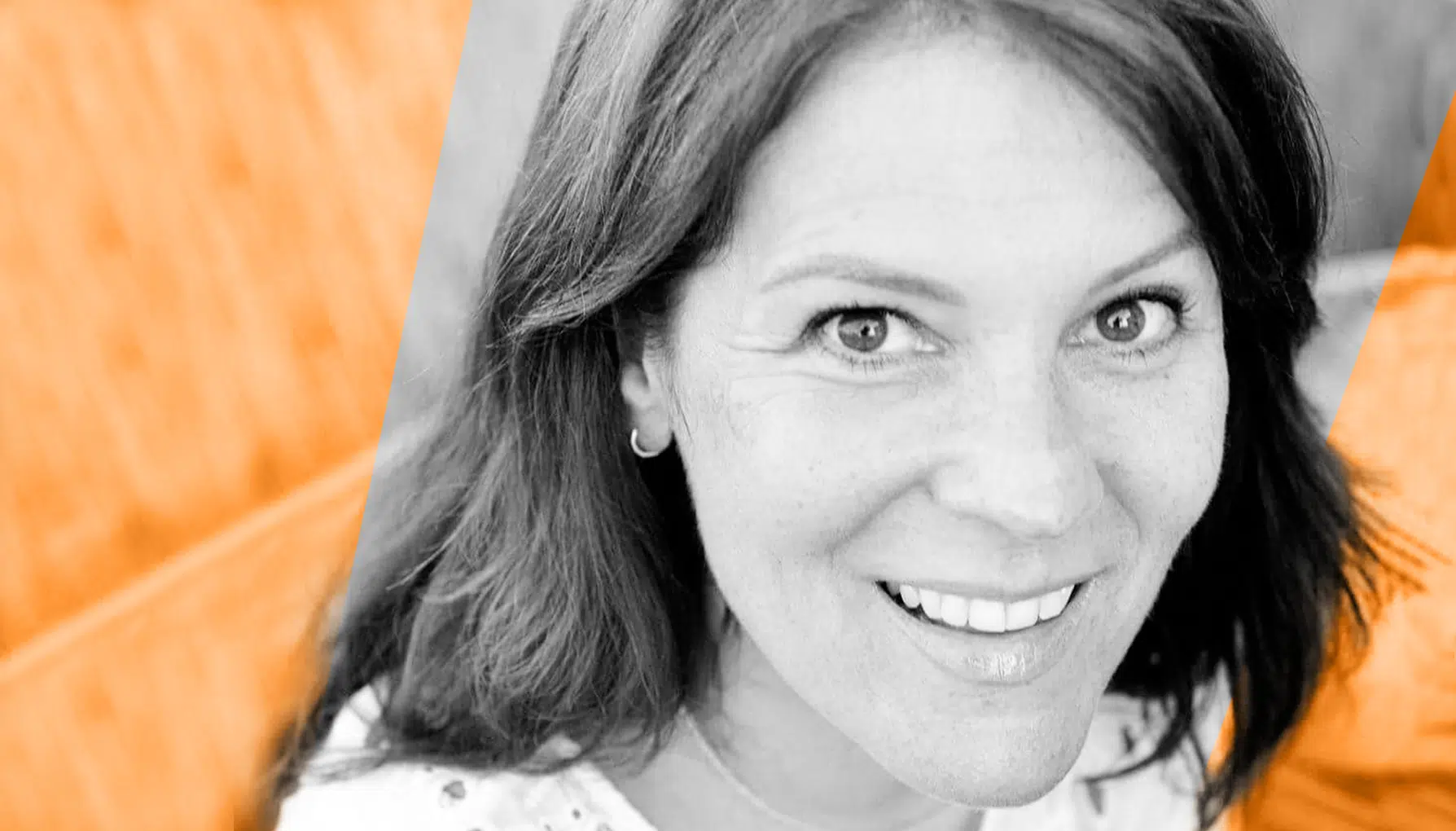 Diabeloop: Can you tell us more about yourself and your career path? 
Delphine: So that you can get an idea of my career path, we need to go back a little further. A child of divorced parents, I always wanted to find balance and justice. So, studying law seemed like an obvious choice. I was a lawyer for five years, during which time I essentially progressed in corporate law and, more specifically, specializing in litigation. From my early days at the bar, I knew that I wouldn't work as a lawyer for my whole life and, to give you an anecdote, I often compared myself to firemen and paramedics. I was frustrated to only ever be involved when there were problems. 
Diabeloop: Why did you choose the world of business? 
Delphine: For me, law can't be seen solely from a legal aspect. On the contrary, it is a key link in the economic value chain. What drives me and what, in my opinion, is the very essence of law, is its application in daily life – how does law allow us to structure our lives? That's exactly the vision that I have of law which revealed my interest and the value I can add to businesses. 
Diabelo

op:

Why don't you tell us about your first steps within an organization? 
Delphine: As you'll have gathered, I started in the business world as a corporate legal expert, after having done my five years of working as a corporate lawyer. I was essentially tasked with contract law, commercial law, competition law, and intellectual property law. I worked for a huge range of companies (an internet access provider, an industrial photo distributor, an online private sales company, the tobacco industry, insurances, etc.) and, in that sense, I've never had a favorite sector, as my work applies in all fields of business; Of course, that is subject to taking an interest in the company's business and its specific features. My first steps into business really gave me a sense of fulfillment and simply confirmed my desire to work in that world. 
Diabeloop

:

For you, what does working in a legal department involve? 
Delphine: I can identify two profiles. On the one side, you have the pure legal expert, who only see laws, locks themselves in their ivory tower, basing their reflections on nothing but theory. On the other side, you have a profile with more depth, which I lean towards, and for which positioning yourself as a business partner (although the term is a little cliche) is an absolute necessity. The pertinence lies in the benefit/risk analysis for a given situation, as it's not enough to simply pull out legal articles. In my case, I learned to manage risks. Demonstrating practical thinking is a major asset, if not a prerequisite, in legal roles. If I had to summarize my role as Head of Legal, it consists of helping operational agents achieve their business objectives while minimizing legal risks. I need to understand their needs, to take them on so I can advise and allow them to make decisions that are as informed as possible. 
Diabeloop: You shared with us that you've been living with Type 1 diabetes for more than 10 years now. Is that one of the reasons why you wanted to join Diabeloop? 
Delphine: Yes, in fact, I was diagnosed with gestational diabetes during my second pregnancy, which then developed into T1D. Ever since my diagnosis, I've always been pretty comfortable talking about it. An early adopter, willing to try new solutions, I was lucky enough to be treated by diabetes specialists that were on point when it came to innovations. I heard about Diabeloop for the first time from my diabetes specialist in 2020, then from some of my husband's – who's also a lawyer – relatives. After thinking about it, I contacted the company to see whether I could be included in a clinical trial or benefit from one of the technologies developed by Diabeloop. It was through this turn of events that, shortly after, I came across a job advertisement for the position of Head of Legal, which I applied for straight away. 
Diabe

loop:
How would you review your experience at Diabeloop?
Delphine: I'm pretty opportunistic by nature, in the sense that I seize each and every interesting opportunity that comes my way, so that I can diversify my experiences. I left the extremely regulated tobacco industry to join a start-up (or at least it was at the time) which was really shaking things up in the healthcare and diabetes ecosystem. I'm delighted to be working for a medtech, at the crossroads between innovation and medical work, health and medical law being one of the legal fields that I like most. I was looking for a project that aligned with my values and my perspectives, which responds to my need to feel useful. I'm proud to work for a company which has the main aim of improving the lives of those living with diabetes. Diabeloop is a human-centered company where employees share the sense of having been vested with a communal mission. Steve Jobs was convinced that: "There's no point in employing intelligent people and telling them what to do; We employ intelligent people so that they can tell us what to do." In my opinion, here at Diabeloop, we're really trusted by upper management, which makes a huge difference. On a daily basis, pragmatism, a realistic approach, and good prioritizing are super valuable. 
Di

abeloop:

How has your experience living with type 1 diabetes at Diabeloop been? 
Delphine: It's really great to be able to share when I'm suffering from low blood sugar before going into a meeting, or need a glucose administration, and it's especially amazing to be understood and made to feel comfortable around it all. As a person with diabetes and a Diabeloop employee, my experience and health have really been taken into consideration. Living with T1D isn't always easy, and when I need it, I am fortunate to have constant support internally. As a patient, I have the opportunity to share, to fuel discussions, to contribute to continuous improvements, and it's management who enthuse this spirit. 
I'd also like to add that I particularly enjoy working for a company that supports the diabetic communities, encouraging their initiatives, listening, and making sure that those who are living with diabetes are listened to. 
Diabeloop:
Diabeloop has recently raised 70 million euros. Have you contributed to this strategic benchmark for the company's hyper-growth?
Delphine: First of all, I find it amazing that after having released its first solution onto the market, Diabeloop has been able to raise such incredible sums. Diabeloop's technologies and innovations have, by all accounts, a bright future ahead of them. 
I worked on the success of the latest round of financing, particularly in terms of administrative and legal management but, when I arrived, the fundraising was already well underway. Nevertheless, it's still an immense point of personal satisfaction to have contributed to this success. 
D

iabeloop:
Working in the legal department of a company, what would you say to colleagues or law students?
Delphine: I'd tell them that it's an opportunity like no other to be working with concrete solutions and that no two days are the same. I'd tell them that it's exhilarating to be part of the decision-making and strategy processes and that they'll enjoy excellent networking opportunities. I'd like to specify that nothing should ever be taken for granted – there's always room for reflection! Lastly, I'm repeating myself because it's really something close to my heart, that it's an incredible chance to be working so close to today's economic reality. 
Diabelo

op:

In your opinion, what challenges does the future hold from a legal perspective? 
Delphine: Although the French Civil Code was drafted in 1804, the law must constantly adapt to the economic reality. It's already happening with the GDPR or even NFTs for intellectual property. More than ever, men and women working in the legal sector are going to need to consider this reality, be proactive and in tune with the real needs in the field, as true legal and judicial challenges are emerging, particularly for companies working in innovation. 
Dia

beloop:

What is your mantra and why? 
Delphine: "Nothing is impossible!", a classic, you'll say, but it's full of good sense, I think. My time in the tobacco industry was like an electric shock to the system. To successfully lead projects in a highly regulated environment, faced with significant public health challenges, I needed to have a very fine understanding of the requirements, and I had to overcome challenges, and find tricks in order to be able to propose appropriate solutions.