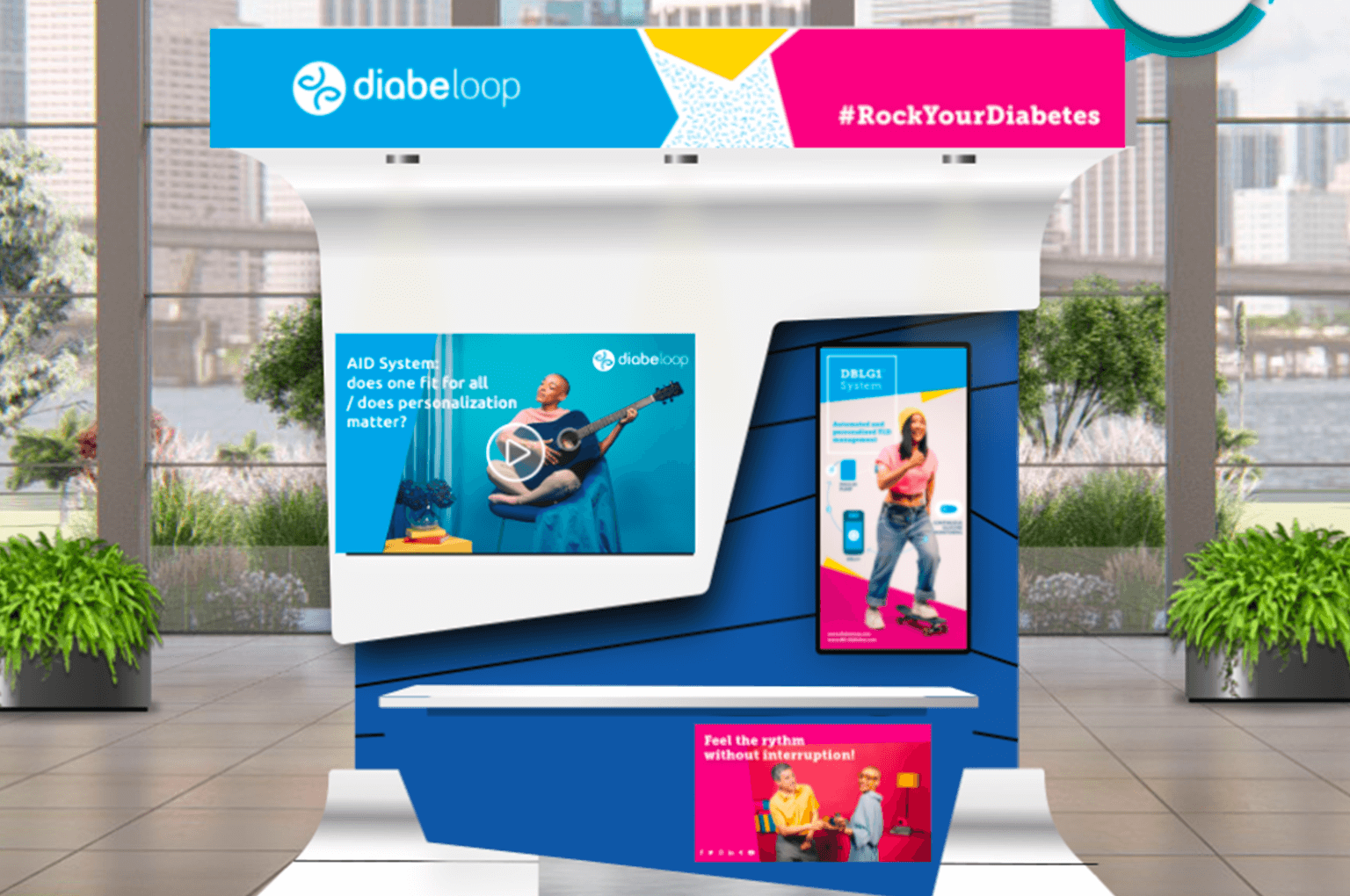 ATTD 2021: Diabeloop is there virtually
Virtual booth, personalization and interoperability on AID Systems… Stay in the loop of Diabeloop's highlights!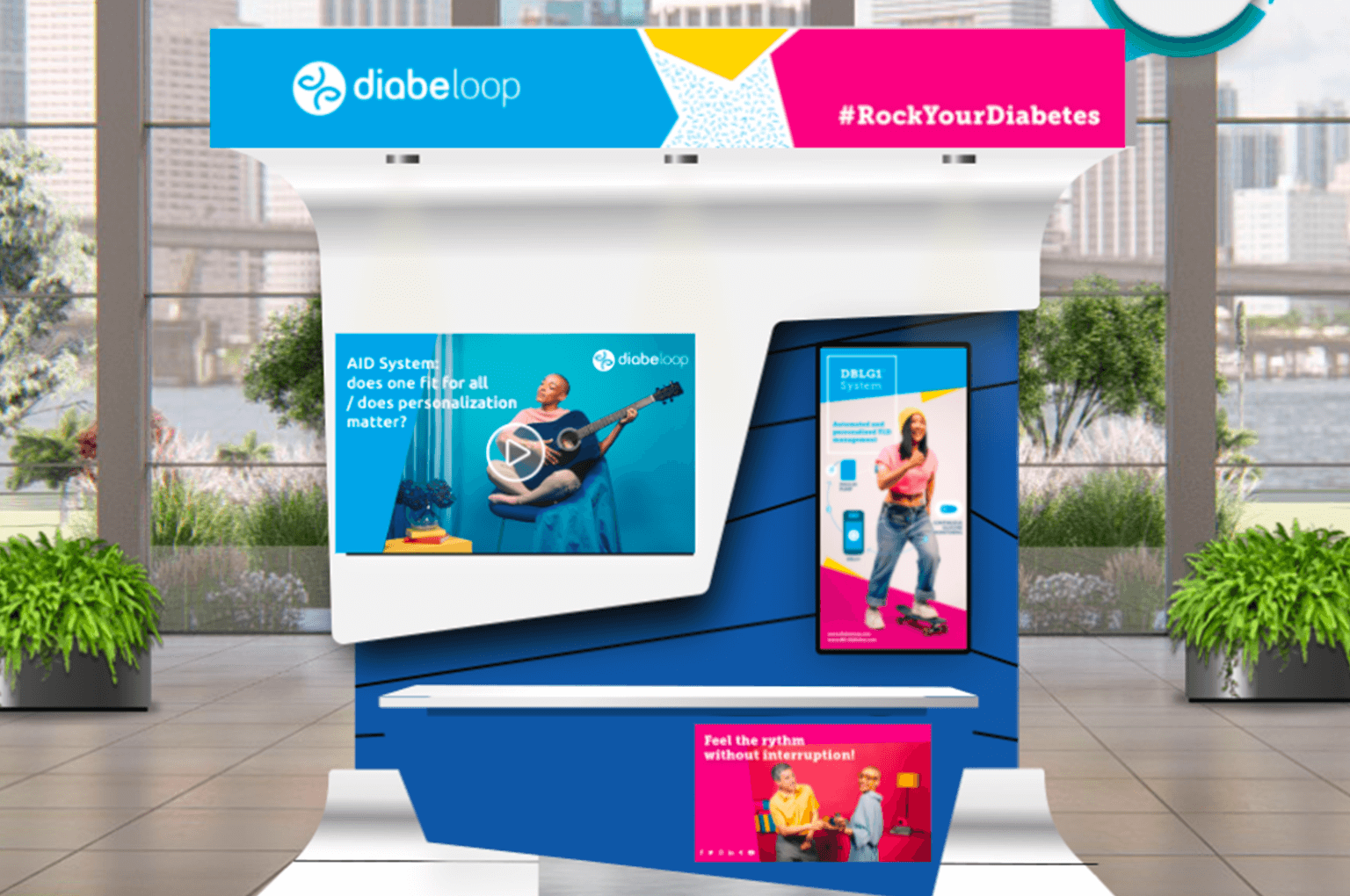 From 2-5 June 2021, Diabeloop participates in the 14th International Conference on Advanced Technologies & Treatments for Diabetes (ATTD 2021) which takes place virtually. 
Virtual booth

 
Check out Diabeloop's virtual booth in the Tech Fair area. 
How to find it from the congress lobby? 
=> Exhibition & Supporters 
=> Technology Fair Exhibitors
=> Diabeloop's booth is the second one on your left!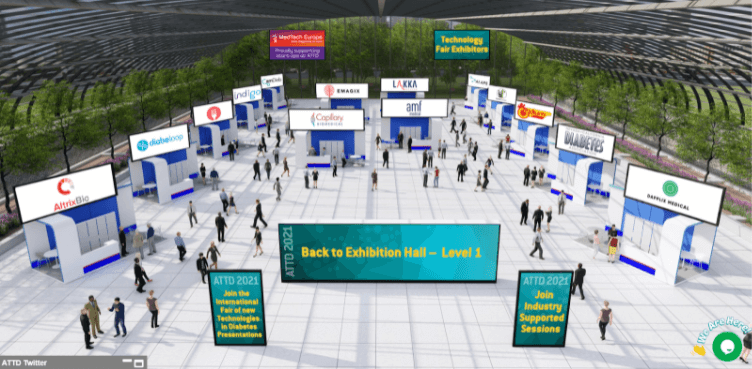 e-posters
Diabeloop presents 4 scientific e-posters focused on different aspects of our innovative solutions. 
How to find them? 
=> Congress lobby
=> Conference Program
=> E-Posters
Diabeloop's presentation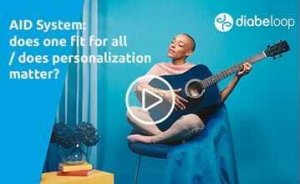 Erik Huneker,  CEO of Diabeloop, emphasizes the importance of personalization and interoperability of Automated Insulin Delivery (AID) systems. He demonstrates how Diabeloop takes these key aspects into account in the development of their innovative solutions for Type 1 diabetes management. 
You cannot attend ATTD 2021 from 2-5 June 2021 and view our presentation?
Don't worry, Diabeloop's presentation will stay available on-demand for three months on the ATTD platform. So, stay tuned! 
Enjoy the congress! We are looking forward to e-seeing you!