From Interim operator to Android developer at Diabeloop, Patrick tells us about his incredible career path
His beginnings at Diabeloop, his project, his passion for his job and his philosophy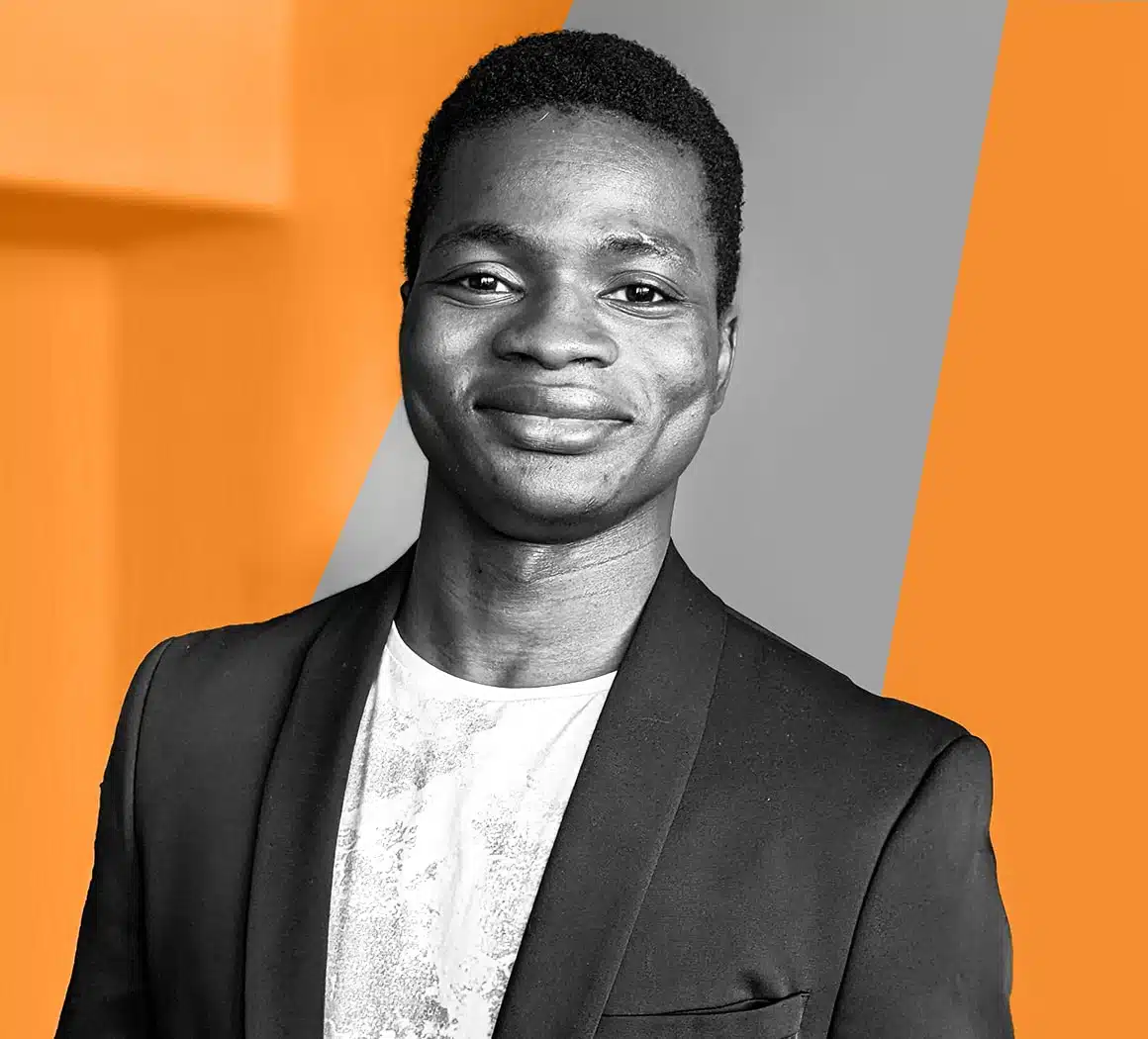 Diabeloop: Patrick, you have an incredible and atypical career path. Do you want to tell us about it?
Patrick: Sure! I am Beninese, I have lived almost all my life in Benin. My first stay in France was in April 2021 and in July of the same year, I came back to settle down. In my home country, I did a Master's degree in protected areas and wildlife management / biodiversity, wild animals. Passing on my knowledge and skills has always motivated me. This is why, in parallel to my studies and for six years, I taught mathematics in secondary school in Benin. During my studies, my now wife worked in the insurance field in France and had the opportunity to go to Benin to "count birds" for a local NGO. I'll skip the rest of the details, but it was this magnificent encounter thousands of miles from France that brought me here.
Diabeloop: What led you to Diabeloop?
Patrick: When I arrived in France and more precisely in the Auvergne-Rhône-Alpes region, I applied to be a temporary extracurricular assistant for the city of Grenoble. During my job search, I came across a job offer at Diabeloop for an interim production operator position. The company, its state of mind, its values really spoke to me. This is encouraged me to apply.
Diabeloop: Your contract was then renewed and you decided to stay to continue on with your professional project. How did it go?
Patrick: My plan was to go to an online computer science school to become an Android developer and, for that, I had to find a work-study program. My contract was extended by three months to meet increased needs and during my interim, I explained my project to my manager and my team. I exchanged with the development teams and my manager put me in touch with their facilitators. A colleague encouraged me to talk to Erik Huneker, CEO of Diabeloop, about my career plans and he took the subject to heart. I was accompanied and integrated into a development team. Today, I am still working as an Android application developer. Diabeloop: We are curious to know more about your first steps in the development team. Patrick: I started with the team developing DBL-4pen, an insulin recommendation solution for people on pens. I've been working on automating the screenshots on the app. This first project motivated me a lot, especially because it is useful to several other teams like Education, in charge of training health professionals and people who are being equipped with our solutions.
Diabeloop: What does your daily life consist of as an Android application developer? And which project interested you the most?
Patrick: To put it simply, the core of my job is to answer specific needs (for example, a certain functionality, an app that does this…) and solve problems/dysfunctions. I had to work on the development of a support application for handset diagnosis. I did the benchmark but then the project was put on hold as our priorities changed. That's also what Diabeloop is all about, adaptability and flexibility!
Diabeloop: In your team, what is your working method?
Patrick: We work in sprints that usually last three consecutive weeks. We have short daily meetings during which each person tells what they did the day before, what they are going to do today, raises the difficulties they encountered or shares their observations. It is also during these short meetings that we decide on the end of the sprint, the priorities and the distribution of tasks. At the end of the sprint, we do a retrospective: have all the stories (or tasks) been completed? Have all the features to be embedded been implemented? Then, the code is frozen and we go to the next sprint. When I joined the development team, this method of working was brand new. Even today, there are some technical terms specific to the business that I have not yet mastered. I participate to educate myself and I am continually learning. I need to be fed, I don't like to stagnate. In this sense, I will never have seen everything.
Diabeloop: How do you feel at Diabeloop?
Patrick: I am very fulfilled in what I do, I love it. I love the mission of the company that I identify with and that is clearly what led me to Diabeloop in the first place. The company's raison d'être is reflected in the day-to-day work. The atmosphere is both relaxed and structured, the hierarchical codes have been turned upside down and we are far from the vertical organization. Open-mindedness is part of Diabeloop, there is a sharing of knowledge, of skills, it is not one person who holds all the knowledge. It is very appreciable on a daily basis.
Diabeloop: How involved is Diabeloop in your training?
Patrick: From the beginning, Diabeloop has shown a real interest in my project. I was supported by my manager, my team, the CEO of the company. Everyone helped me to carry my training project and to make it a reality. Until May 2024, I am three days in the company and two in training but, again, the rhythm is flexible. Despite my work-study status, I am an integral part of the team, just like the other permanent members. As part of my training, I have ten projects to complete with deliverables. Every week I review with my mentor and I will have present the project at the end of the program. Sylvain and Elie from my team regularly check in with me to follow up on my training and related projects. I can count on their help and support in case of problems that block the execution of one of my projects. And, in parallel with my mentor, they help me put my projects into perspective, to think about how they can be applied in a company.
Diabeloop: What would you say to someone who is reluctant to follow through with their ideas?
Patrick: For me, the starting point is to ask yourself if you are happy in what you are doing. Work is not supposed to be stressful or anxiety-provoking, otherwise it means you're in the wrong place. Considering the time we spend on it, we have to enjoy it. I would also say to this person that when you have a project that is close to your heart, you must do everything possible to succeed, the result will be worth it. Finally, I would recommend that they talk to others about it.
Diabeloop: We understand how important transmission is to you. Do you plan to share what you are learning?
Patrick: I probably will. I like this idea of sharing, of helping someone else. In my opinion, it is more interesting not to say exactly how it should be done but rather to give avenues for reflection. I have plans in this direction but I am waiting to have acquired a solid base. Sharing knowledge is challenging and pushes us to exceed our limits. We cannot transmit if our own knowledge is not well-founded.
Diabeloop: Your journey is very intesresting. If you had to do it again, would you change anything?
Patrick: I would do it all over again because it was my background that made me the person I am today. My personality and my state of mind are, I think, linked to the different experiences I've had, with very few things fixed and few certainties. Every little thing I have done in my life has helped me. Such as taking two bachelor's degrees. The first was biology oriented and the second was focused on mathematics. The latter allowed me to have the necesary marks to enter a computer science school. Ultimately, my journey is tied to every little choice I've made.