Julien introduces us to his daily life as a working student at Diabeloop
"By joining a fast-growing company, I gained some perspective. I saw how a start-up works and now I see how a SME works."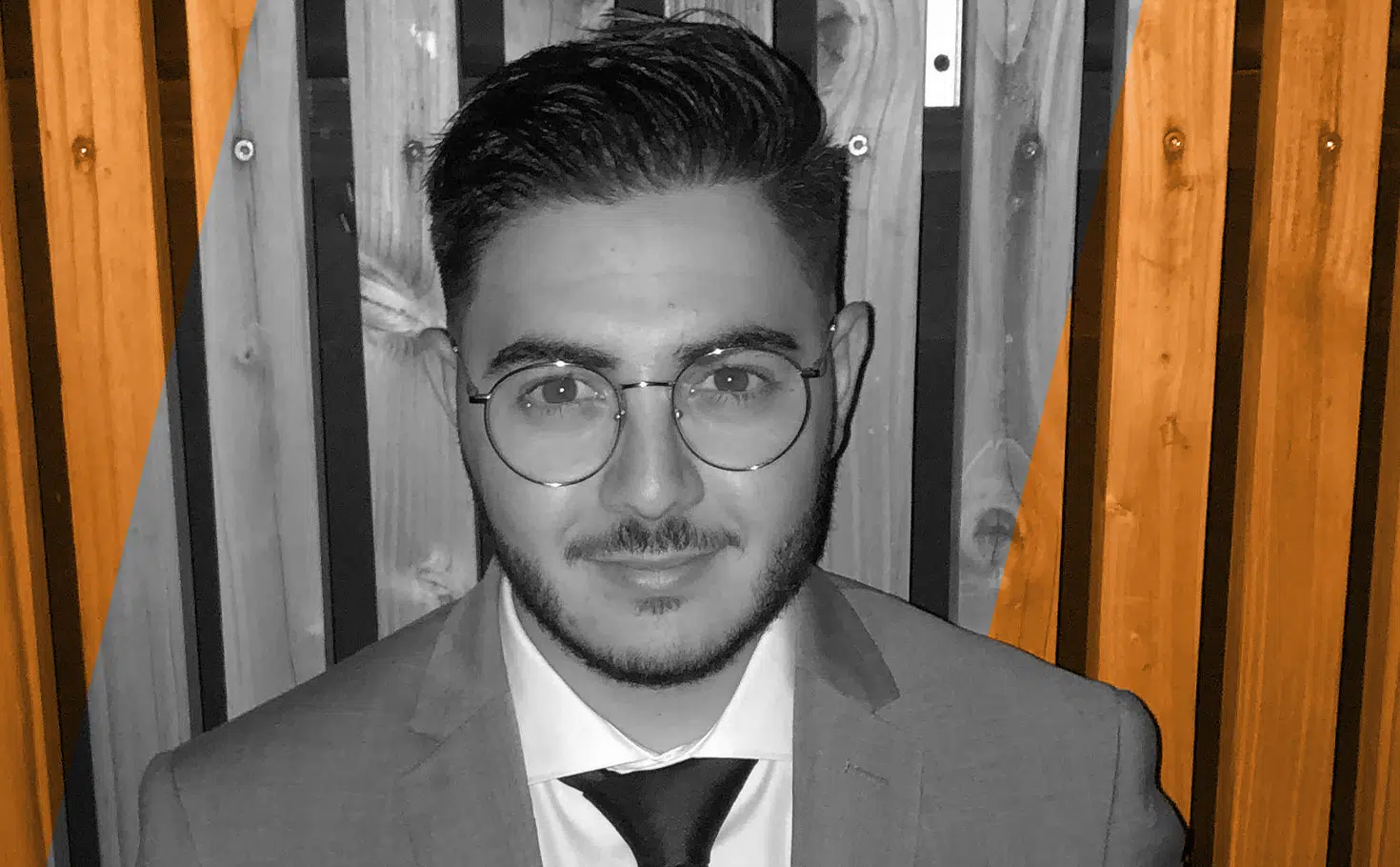 Diabeloop: Hi Julien, a few words to introduce yourself?
Julien: I joined Diabeloop in September 2018 as part of a work-study contract. I am studying at Grenoble School of Management, in my second year of Master's "Manager of Information Systems and Digital". At the same time, I am working as a System Engineer in the Technical Solutions (TS) team of Diabeloop. My work-study program allows me to spend two weeks in the company and one week at school. 
Diabeloop: How did you hear about Diabeloop? 
Julien: At the end of my third year of graduate school, I wanted to pursue my university course with a work-study degree. It was through a job offer, while looking for professional opportunities that I discovered Diabeloop. I didn't have any expertise in the health field and the offer was for a permanent contract, but I decided to try my luck anyway. 
Moral of the story: as Marie Curie would say, "we must have perseverance and above all confidence in ourselves". 
Diabeloop: Tell us about your very first steps at Diabeloop 
Julien: When I joined Diabeloop, I was a little bit anxious because it was my first professional experience. I joined the Platforms team and had to learn their organization and project methods. At the time, it was a small team, not very structured, with no manager. However, my integration was smooth. I felt at ease, I was well supported and very quickly, I became autonomous. It was when Romain, my tutor, was recruited that the Technical Solutions (TS) team was created. 
Diabeloop: What are your main missions at Diabeloop?
Julien: On a daily basis, I am in charge of software management, bug handling, storage management and data protection, cybersecurity (IT infrastructure and cloud design), network architecture and project management. 
Diabeloop: What was your first big challenge? 
Julien: I would say that my first challenge was to understand and learn how to comply with the regulatory requirements of a company in the healthcare industry. To do so, I received internal training. It was a bit surprising at the beginning, but finally it's only a matter of habits and reflexes to get. The regulatory obligations and the process they impose require rigor and in-depth research before implementing new things. 
Diabeloop: What does this company/school experience bring you? 
Julien: It mainly allows me to have a double vision, an academic point of view that I can put in perspective with the reality of the professional environment. There is often a "world" between these two visions. At school, we often deal with the cases of large groups, not necessarily those of small companies or start-ups. 
By joining a fast-growing company, I gained some perspective. I saw how a start-up works and now I see how a SME (Small and Medium Enterprise) works. 
Diabeloop: If you had to describe your experience at Diabeloop, how would you do it?  
Julien: I am very happy at Diabeloop. It's a very motivating first experience in the professional world. As soon as I arrived, I was welcomed, involved and I always felt good. I implemented new things, I learned a lot, I discovered the health sector, the environment of a start-up that has become a small business… All this has enriched me a lot professionally. Also, the whole Diabeloop team has given me a place, I am an integral part of the company. I am aware that I am lucky and that, unfortunately, not all work-study students are. 
Diabeloop: What are your successes at Diabeloop?  
Julien: I see three main ones: 
Helping to create the Technical Solutions (TS) team. When I arrived at Diabeloop, I was the only one covering this area. Two and a half years later, we are nine in the team. 

The move to new premises in Grenoble. Time was short, everything had to be operational before an audit. It was a real challenge, a positive pressure. 

Participating in the life of the team and making it dynamic. Within the team, everyone contributes to keeping a pleasant atmosphere. Humanly, it's rich. 
Diabeloop: For you, what are the "plusses" of a work-study program compared to a traditional program?

 
Julien: The work-study program allows you to acquire company skills, to have a foot in the professional world while following a training program. The work-study program counts as professional experience. Also, this type of university course offers considerable advantages on tuition fees, especially for the "grandes écoles". Financially, it is also an opportunity to earn a salary while studying.