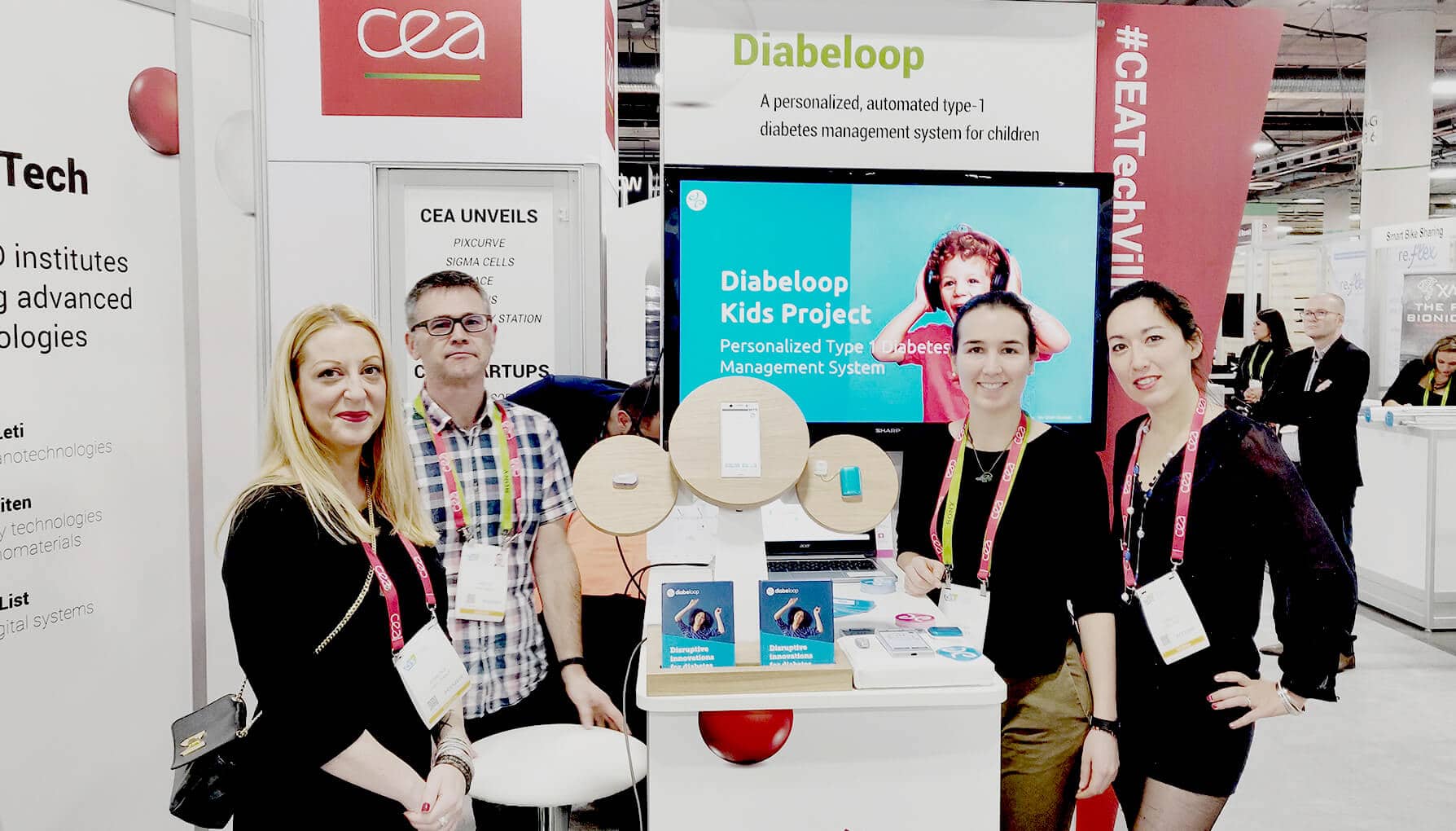 CES 2019 : Diabeloop presents its project for children
Diabeloop presented its project for automated treatment of type 1 diabetes, conceived with and for children, in Las Vegas at the Consumer Electronics Show (CES), the world largest exhibition of new technologies.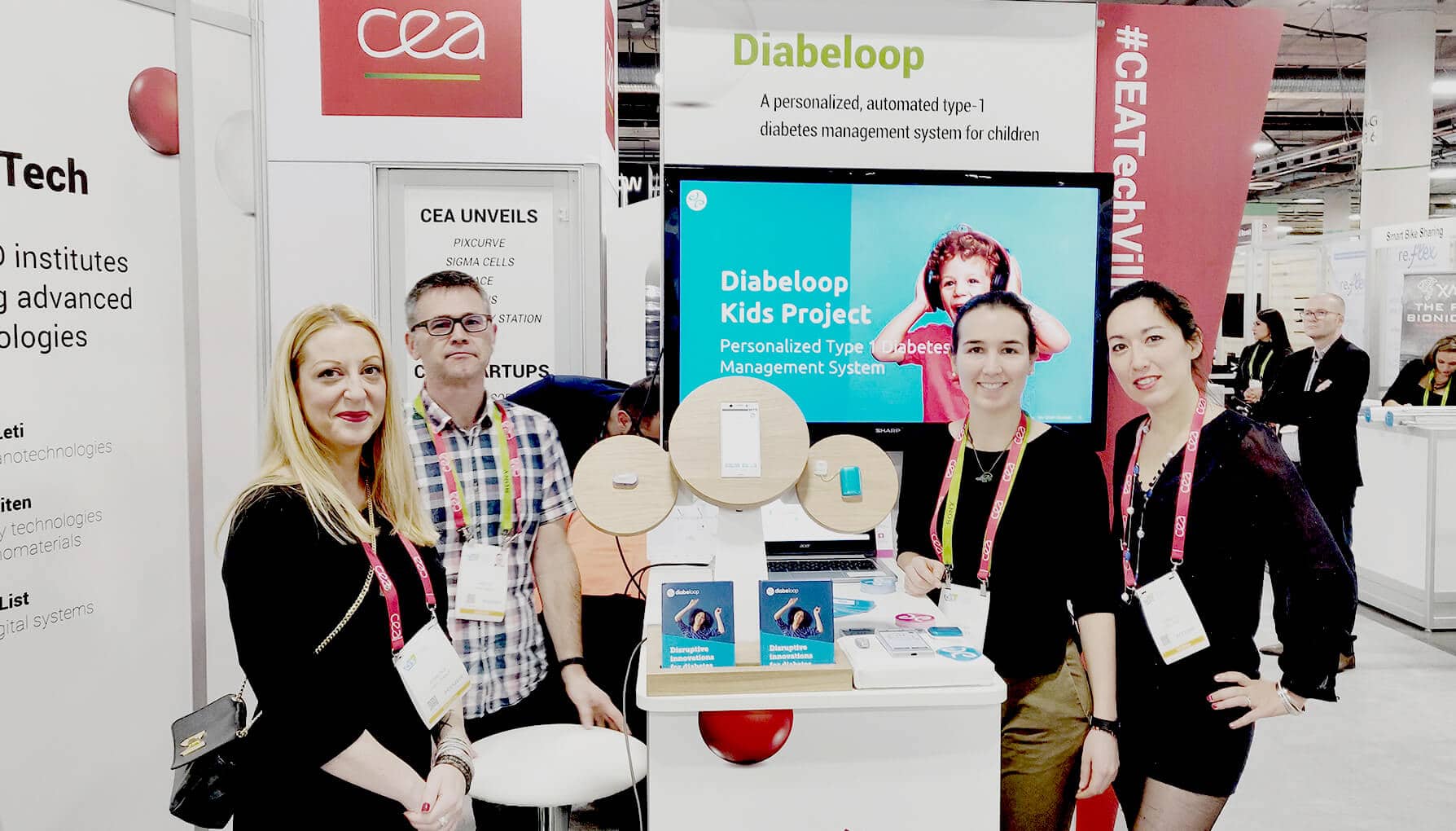 More than half of type 1 diabetes diagnoses occur before the age of 20. Millions of families around the world are affected by the disease and the heavy burden that comes with it.
Diabeloop was given the mission to improve the quality of life for every child in the short and long term, while relieving relatives of the mental burden associated with managing the disease. Along with a partnership with CEA-Leti and support from EIT Health, Diabeloop embarked on a novel project to create an "artificial pancreas" adapted to children.
The main features of this closed loop system – adaptation of the adult device – designed with and for children** will be:
– child-friendly data screens and visualizations, easy to understand at any age
– a secure interface enabling young patients to carry their handset without risk of mishandling
– meal and physical activity programs adapted to a child's routine
– automatic optimization of parameters by machine learning (meal bolus, response to physical activity)
Diabeloop is also working on the development of a dedicated monitoring platform available to parents and educators.
A clinical study is currently underway in France and Belgium.

**from 6 years old to early puberty