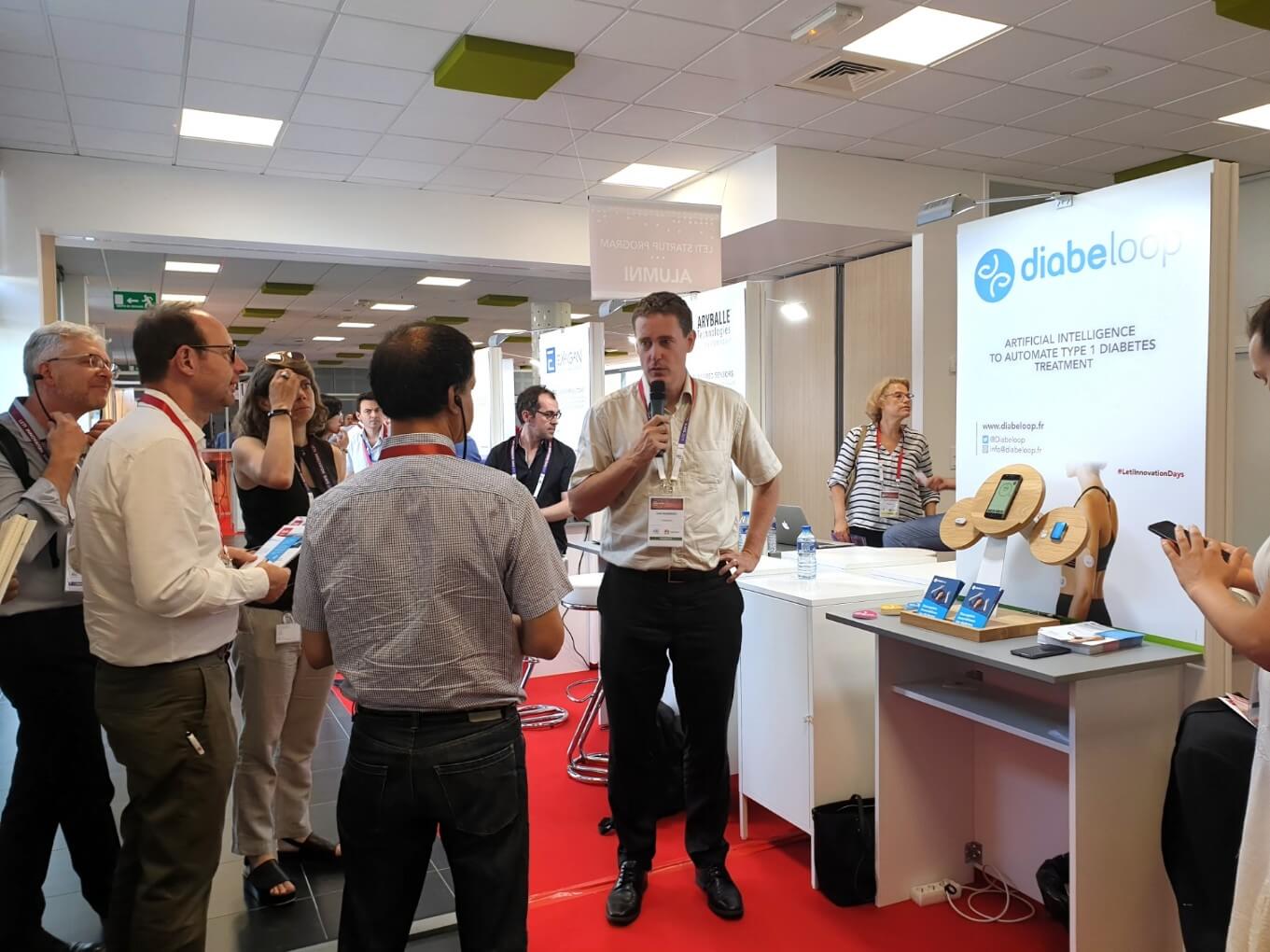 Leti Innovation Days: Diabeloop presented how it uses artificial intelligence
In June 2019, the Leti Innovation Days brought together manufacturers and microelectronics researchers to discuss artificial intelligence.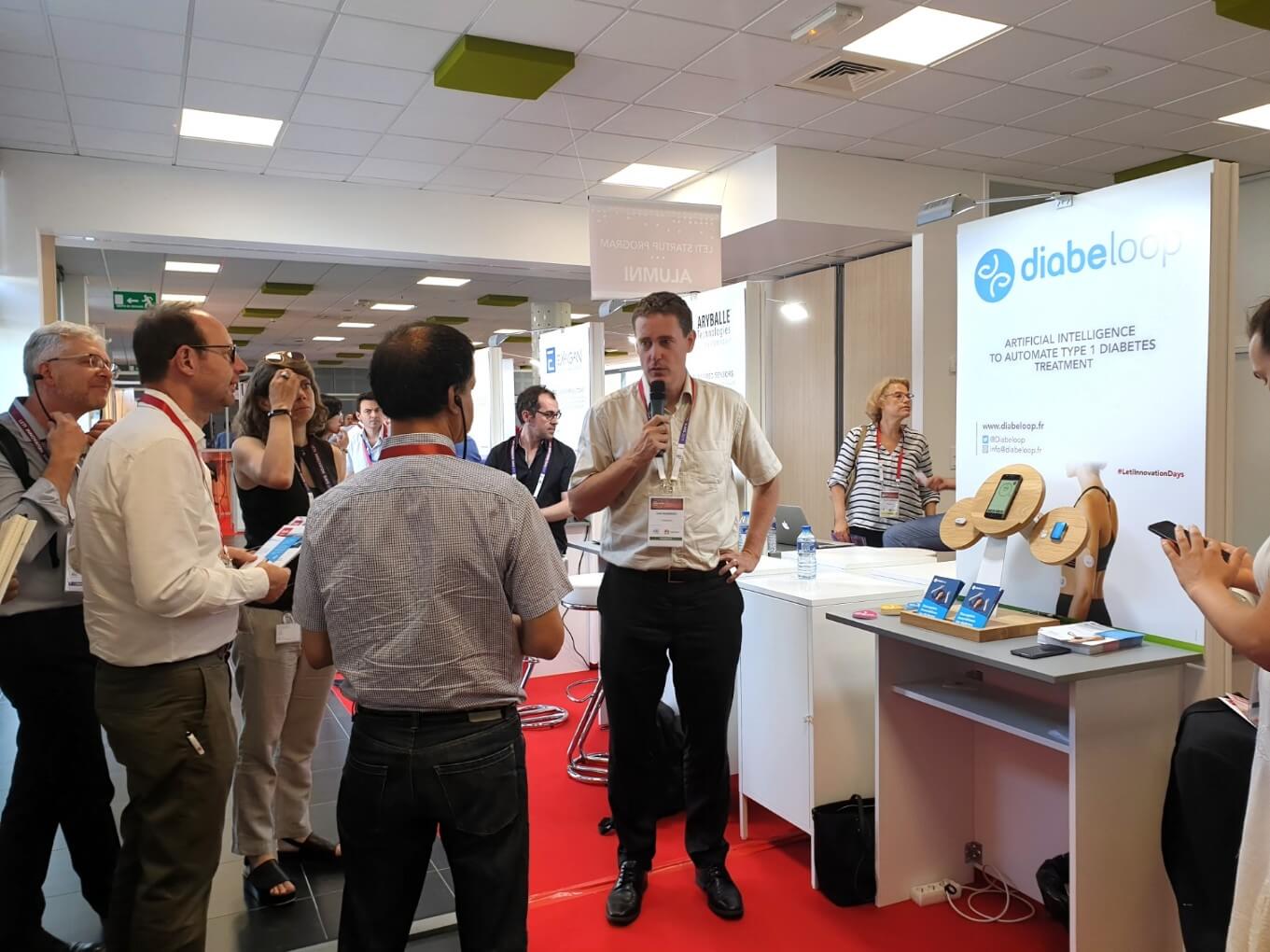 Artificial intelligence has made it possible to develop dedicated devices such as Diabeloop's DBLG1 System, born from a medical project on an artificial pancreas and in partnership with CERITD and CEA-Leti.
Co-founder of Diabeloop, Erik Huneker, introduced the journalists to the company first product integrating artificial intelligence.
"This is the first time that a device autonomously pilots and personalizes insulin injections […]. It is a real improvement in the quality of life for patients." he declared.
Yousra Tourki, Algorithms Manager at Diabeloop, spoke at a workshop on the topic "Medical Devices & Artificial Intelligence".
Diabeloop also had the opportunity to have a booth where they showcased their innovation and welcomed visitors, notably the mathematician and politician Cédric Villani.
Diabeloop algorithms manager @YousraTourki introducing our work with #AI to @VillaniCedric during #LetiInnovationDays @CEA_Leti ?‍?#medtech #healthtech #diabetes pic.twitter.com/e0Bw7z25sH

— Diabeloop (@Diabeloop) June 27, 2019